Hi!
I picked up a few Burda patterns, a couple months ago when they went on sale. I really like Burda patterns, however their sizing and my body shape I would need to do a lot of alterations so I tend to stay away from them.
However I did pick up Burda 6748,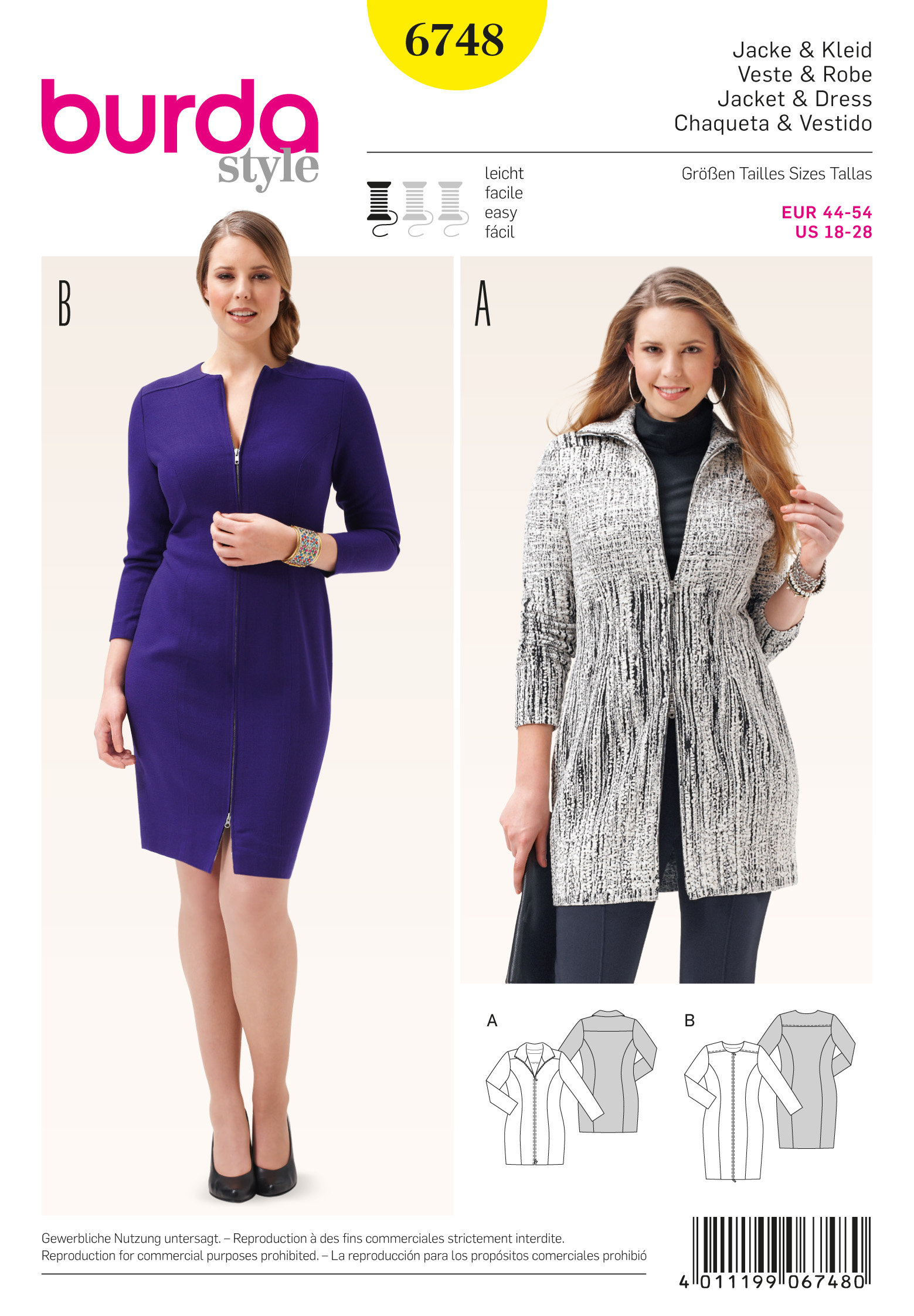 I really liked view B. It was funny cutting out the pattern pieces I kept thinking its no way these pieces will go together. This was my first time working with a princess seam garment.
I used a wool ponte knit that I picked up from Fabric Mart Fabrics
It was listed as Lipstick Pink Wool/Lycra Ponte Double Knit, I got it on sale it was regularly priced a little higher then the regular ponte knits. I wanted to know why….
When it came, I thought it was ugly and a waste of money. It wasn't until I start cutting my pattern out and sewing it together, I slowly began to appreciate the quality of the material. Trying it on for fitting, it was very warm and felt amazing! First impressions were completely wrong……
The pattern itself easy sew, however the zipper did give me the blues! My seam zipper and me were the best friends. I then decided to sew it in by hand, but I didn't have the patience, so back at the sewing machine, and ripping out the stitches because the bobbin thread kept tangling.
I saw my walking foot, and thought WHY NOT!!! and guess what it worked like a charm…..
I could have finished this dress days ago… but hey it was a lesson learned….
I also had to get a two way zipper, something that was new to me! They don't have a lot of options in the store, so my zipper is a parka?jacket zipper… I don't think it looks bad, but also not sure what style of two way zipper the pattern had in mind.
I did have to do a bicep adjustments to the pattern, and I cut out the size 18, I thought about grading to the 20, for the hips considering the stretch in the fabric but decided to just keep it all 18.
I love the dress overall, the stitching around the zipper isn't the best…but due to the thread color not easily seen… I will wear it sometime next month
Well that's all for now! Until next time sew on…..
Burda 6748
Close up thread and fabric
Burda 6748 front has facing
Burda 6748
Burda 6748 Back