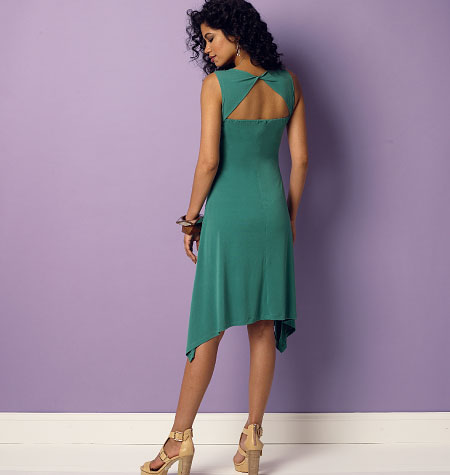 Happy Wednesday
I finished up this project couple of days ago.
It's a pretty simple dress, if no adjustments are need, my back piece my straps were too long so I had to take that a part and readjust and the elastic length for my size, made the dress droop in the back.
I made Size 18 top and graded to 22 at the hips. I think the pattern says 22 is 46 hips. My hips are a 48, so it a fitted on the hips.
But what can I do? The hips don't lie!
I choosed this novelty knit print picked up in one of the facebook fabric groups, It says I want you… I miss you… I need you… I thought it was cute and not too busy for the dress.
Well on to the next project, I have a cart full of fabric over at fabricmart.com. I'm going to wait to after dinner to see if I still want it, but who am I kidding of course I do you can never have too much fabric! Well you can but……
Butterick 6050/B6050 View A Front
Butterick 6050/B6050 View A Back View
Butterick 6050/B6050 View A Twisted Upper Back
Until Next Time Sew on…..