Hi!
Its funny the last week of April I sat down, and got ready to plan all my projects and LIFE happen! So I have not completed any of the projects I visualized. My mom was hospitialized for a few days, so my mind was focusing on that. BUT I did manage to squeeze out this project.
Kwik-Sew K3422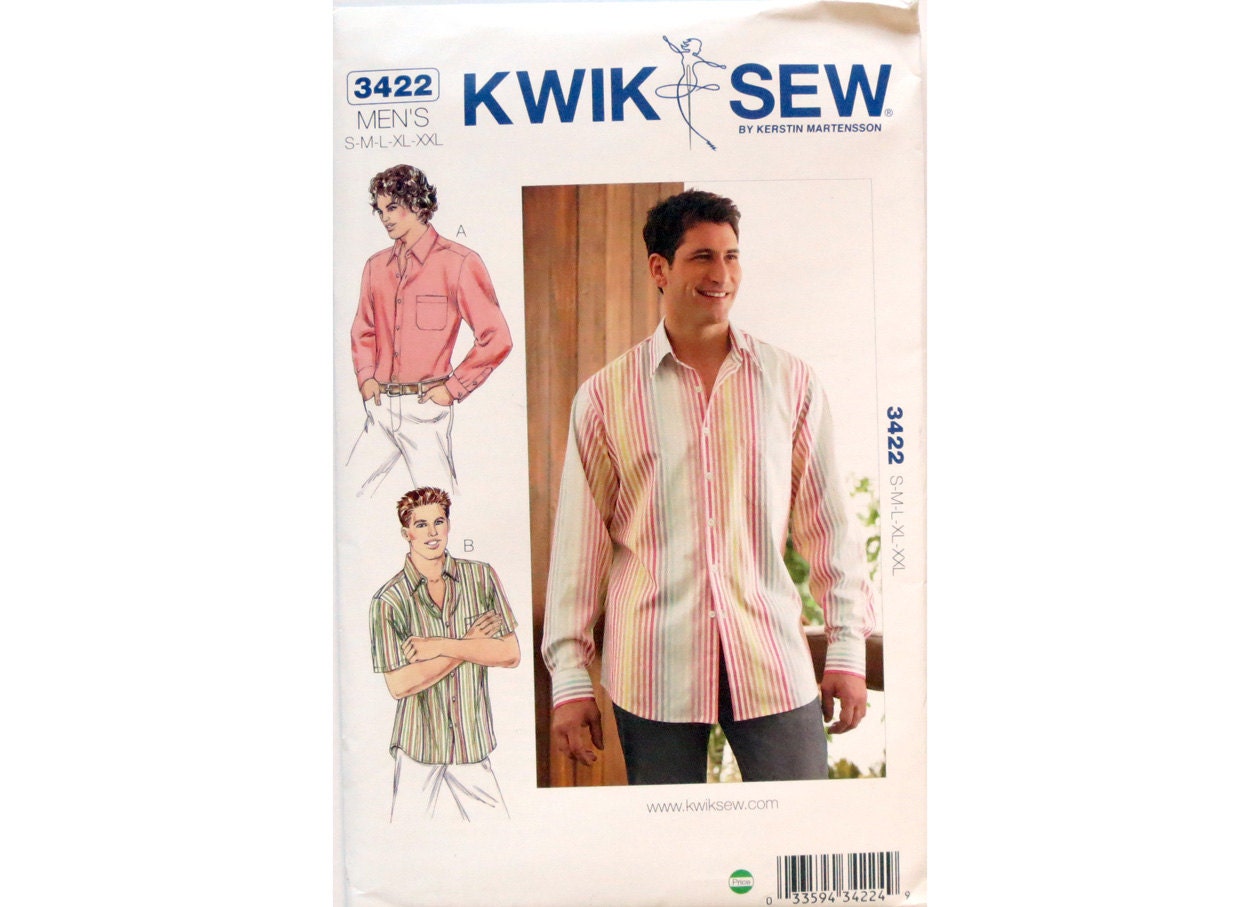 As a newbie, the topstitching on this project was some what bothersome and the placket. I was at step 5 and 6, when I realized this garment would not be wearable lol. But I continued to finish the shirt. And what a joy to create. By the end of the project, I had used my buttonhole foot, and attached buttons!!!
Yay me!!!
Will I make another Kwik Sew K3422, or any Men's shirt for that matter?? The ANSWER IS YES!!!
I enjoyed the process and soon I will be able to make a wearable shirt. I really love men button up shirts, and its what my husband wears 90% of the time so it would be nice to make him some (custom made with love shirts)
Reviewing mistakes made in this garment
Did not cut the collar big enough
My collar stand, I cut that out weird as well
Placket looked so funny-need to work on shaping the tip
I sewed one of the sleeves in wrong, my placket ended up on the front (duh duh moment)
I forgot to cut my notches when I cut out the fabric
What I learned
how to add a collar to a collar stand
the beginner way of making a placket
how to use my button hole
how to sew a button on with my machine
What I will be working on
building the perfect collar/collar stand
beautiful plackets
Material used:
A sheet from a set that I had bought at least 3 years ago, that was to little for any of the beds in the house so it just sat. So I didn't waste any of my good fabric
SIDE NOTE: I did get flustered on some of the steps, but I realized I could have made this whole experience easier had I used one of my husbands ready made shirt as a guide to reference with the instructions.